Rail systems offer uninterrupted fall protection similar to static lines.
They are however rigid as opposed to flexible and are therefore suited to slightly different applications.
Due to their rigidity rail systems can span longer distance without a need for intermediate support bracket or anchor making them ideal in situations where static lines can't be used. Also, due to their rigidity, there is minimal or zero deflection in the event of arresting a fall. This translates to lesser fall distance and therefore increased safety.
Rail systems are generally more expensive to install however they are robust and literally indestructible under normal working conditions.
There are a few types of rail systems available on the market, each one of them slightly different and suited to specific situations. The manufactures leading the Australian market at the moment are Uniline with its Unirail (Europe), Sayfa with its Raptor (Australia) and Soll with its Multirail product (Germany).
Safe Point can install and certify rail systems designed for both fall arrest as well as rope access (abseiling) in a variety of settings such as:
overhangs of buildings
bus depots
truck wash bays
roofs and ledges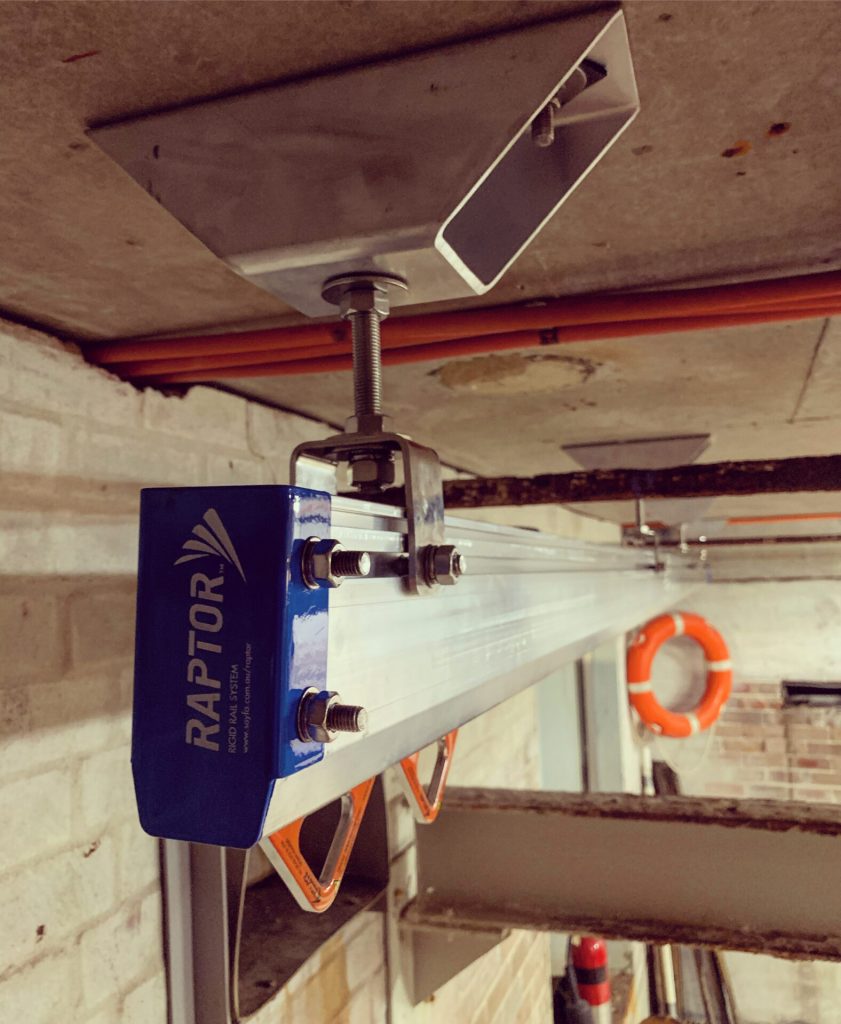 Please contact us for a free quote for installation and certification of rail systems in Sydney and surrounds.